A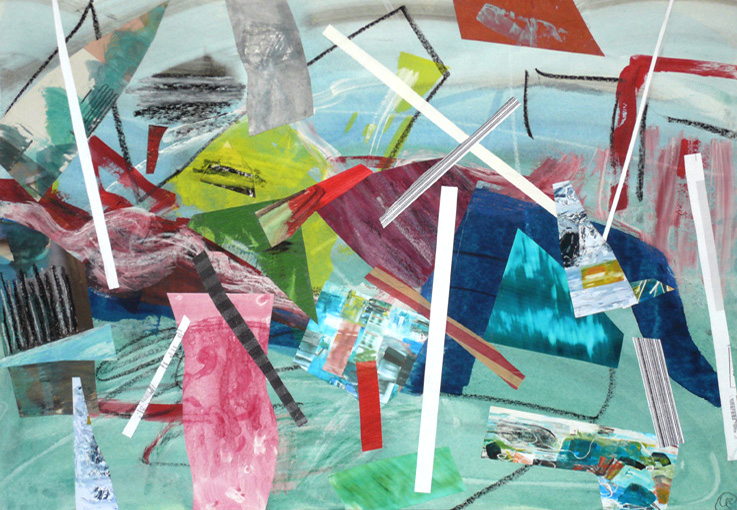 kunst in der zeit

Das Unbekannte, Fremde und somit Neue in Malerei, Zeichnung und Collage zu entdecken ist für mich im Entstehungsprozess spannend. Das Bild wird aus verschiedenen malerischen Ebenen aufgebaut. Bei anderen Arbeiten wird die Malerei durch den Einsatz von Fotoelementen und geschnittenen bemalten Papieren collagiert. Somit wird der Bildraum in den Formen gebrochen und fragmentiert und ergibt zwischen Widersprüchlichkeit und Stimmigkeit ein ambivalentes Neues. Es entstehen Zyklen von 6, 8, 10 oder 12 Arbeiten die sich im Verlauf der Zeit, mit jeweils unterschiedlicher Thematik, verändern.

art in time

To discover the unknown, stranger and therefore new in painting, drawing and collage is exciting for me in the development process.
The

picture

is composed

of

different

pictorial

levels.

In other works the painting is collaged by the use of photo elements and cut painted paper.
Thus, the image space in the forms is broken and fragmented and creates a new ambivalence between inconsistency and consistency. There are cycles of 6, 8, 10 or 12 works that change over time with different themes.